When I blogged this in September,  people who followed my Guardian link made fun of me.
Check this out in the Times.  Not so funny now, is it?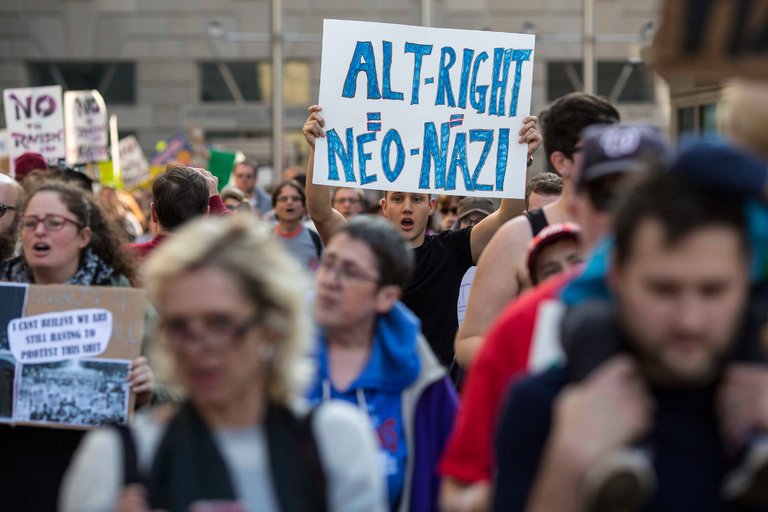 Al Drago/The New York Times
.
The neo-Nazi movement is declaring victory, and they are doing it "in the original German" because they know that joke.  Never conflate evil and stupidity.