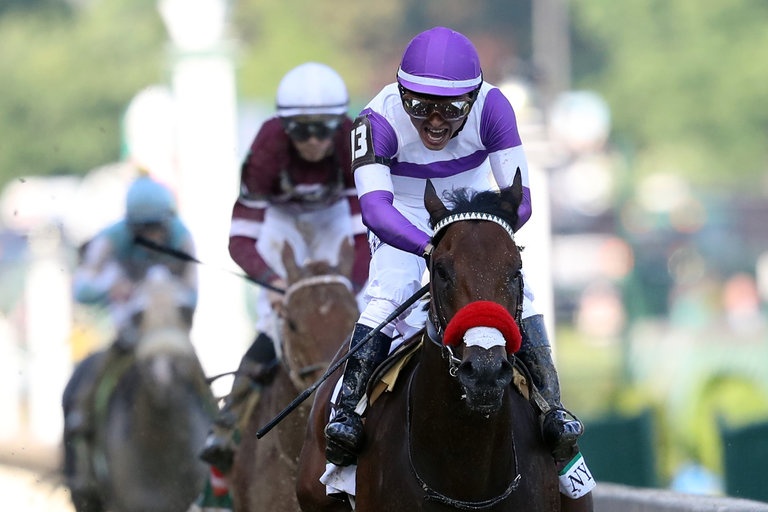 Nyquist, winning, like everyone said.
Rob Carr/Getty Images
For about 8 minutes each year, we are completely absorbed fans of horse-racing.  That's right, we watch the Triple Crown races and that's about it.
This year Jill picked some horses to wheel into a trifecta bet, then it got late in the afternoon and we were not going to go and place the bet.  I argued, we still have time, and we'll be way more frustrated if we don't place the bet and our trifecta hits, than if we place and lose that bet.
So we went, and we bet, and the #5 horse, Gun Runner, snuck into third and ruined it for us.  But I still think we'd have been way more upset if it had been the other way.