My "Official" Desktop Timewaster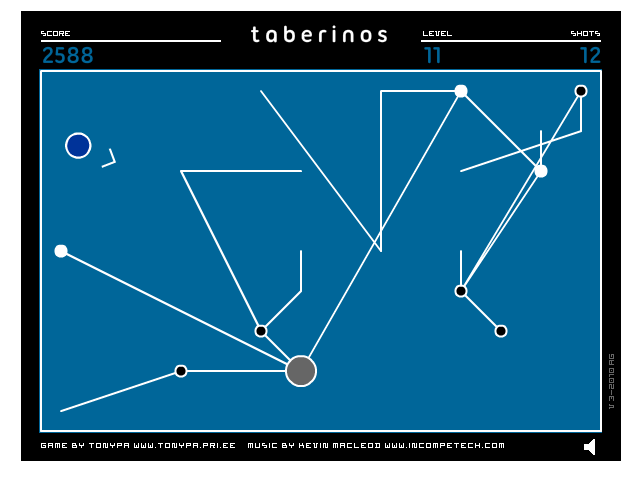 Level 11, when things begin to get interesting.
My favorite desktop time-waster* is the supremely simple Taberinos.   With gameplay simple enough to be taught to you by a succession of six on-screen message bubbles, each of twelve words or fewer.  Beside the simplicity of the play, I find the lack of a timer appealing.  I can pick up and put down the play without any impact on how I'm doing.
But the best thing is, every level of every game is randomly generated on the spot.  Endless variation, and there's no such thing as "learning the level."  I have had to learn general techniques that help clear levels of increasing complexity before shots are used up.
Last but not least, the game has a great (optional) soundtrack tune by Kevin MacLeod.
So far my best score is just a hair over 9,000 but I know there are players who routinely crack 12,000.  Let's see if you can do better!
* - Admit it: you have one, too. Tell me about it in a comment!