Jessie Graff - Real Woman Superhero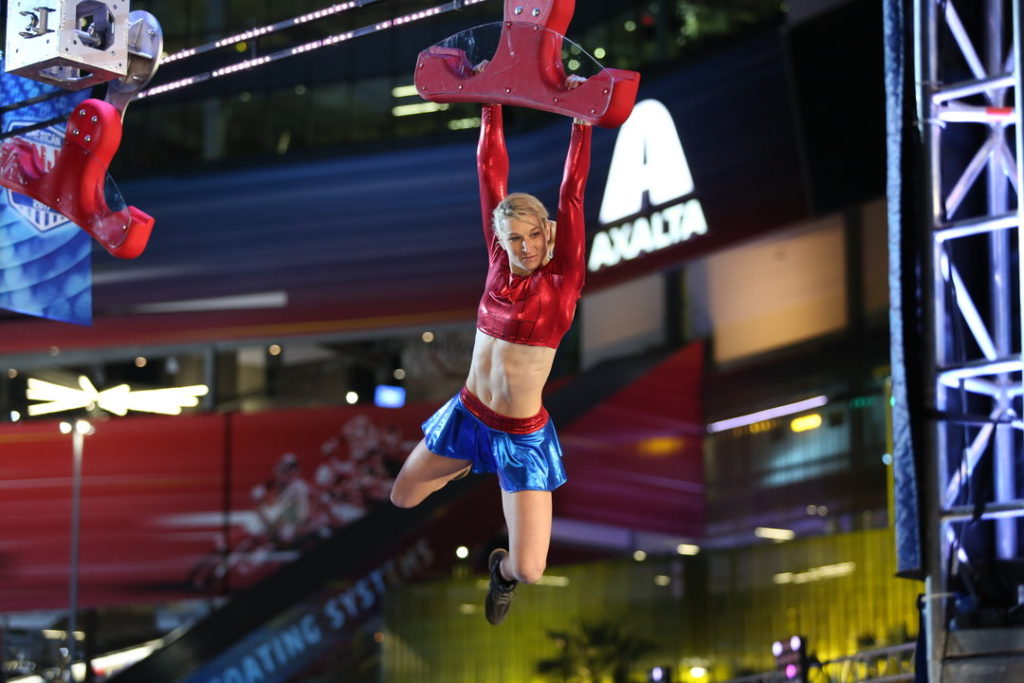 AMERICAN NINJA WARRIOR -- "Daytona Beach Qualifier" -- Pictured:
Jessie Graff
-- (Photo by: Myron Luzniak/NBC)Jessie
Last year, she was the first woman to complete Stage 1 at Mt. Midoriyama.  That alone puts her in the top tier of groundbreaking women on this show, along with greats like Kacy Catanzaro and Meagan Martin.
This year, during USA v World competition, she failed on just the first obstacle, about four steps into the whole thing.  That was a stunning upset -- she figured to finish, or at least get close.  And then Drew Drechsel, the USA team captain, did something amazing.  He gave her his spot in the Stage 2 rotation.
She took that vote of confidence and did a little better in Stage 2... watch:
https://youtu.be/omiQEA3D0o0
Then last night, she turned in this gritty performance:
https://youtu.be/a9hMYUldhA0
No buzzer, but she'll be in the finals.  I would not bet against her.