So... this happened.
Feeding off the news that Google was acting to redirect people searching it for how to join ISIS, this noted person on Twitter, Stephan Heck, tweeted thusly:
Amazing. Well done, Google. pic.twitter.com/evpfhLREWj

— stefan heck (@boring_as_heck) September 7, 2016
which gave you this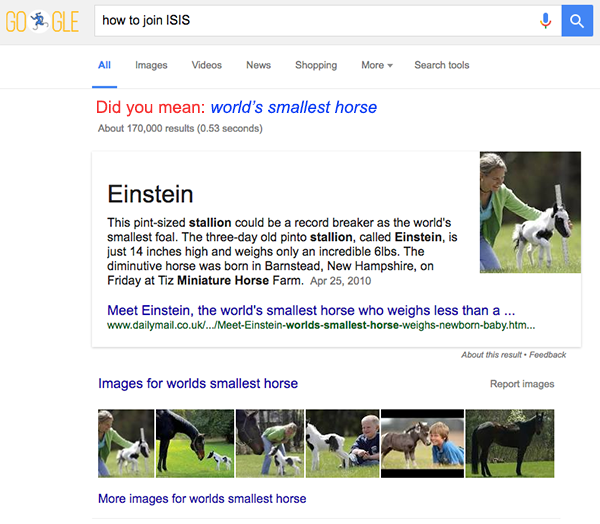 You will notice that the (fake!) Google Search results screen shows the supposed redirection of ISIS-searches to information about Einstein, the world's smallest horse.
So many people had to check this out, it moved the needle on Google search stats: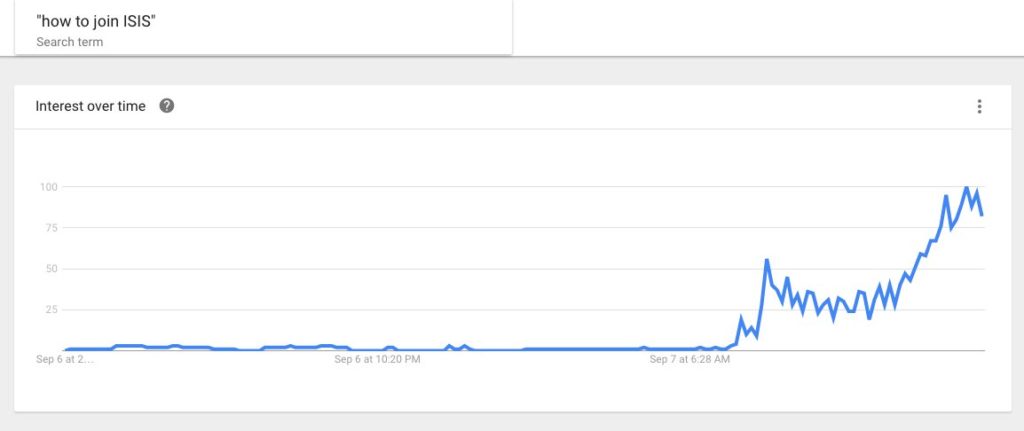 And now the CIA or FBI or someone just got a huge spike in the noise level for this concern.  Yay.
Why is it, that there are so many more horses' asses than horses?