How Many Lies Can One Headline Tell?
Quite a few, it turns out. Look how the Charisma News site reported that one school district in Illinois is now allowing trans* kids to use the correct locker rooms. (Sorry, no links for evil, or idiocy, or the convergence of the two.)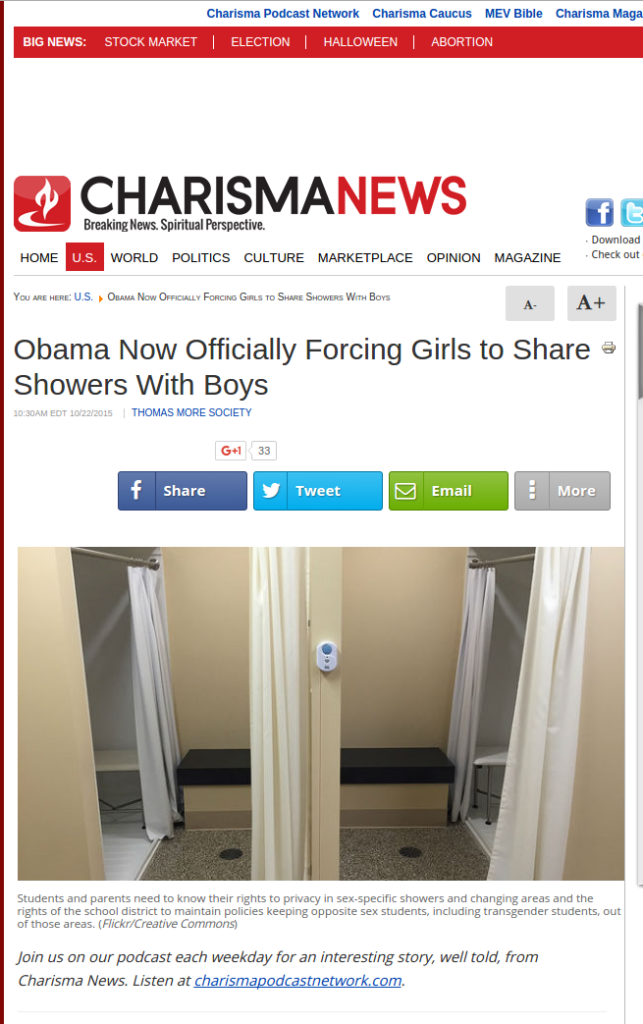 For a reality-based rundown of what this is really about, start here.