Gonna Be One of Those Years
The Orioles are in the status of "rebuilding" this year. This is when a team gets rid of any decent talent it can and starts over from unknowns, hoping to make some magic a year or three down the line. So we accept that the O's will be bad this year.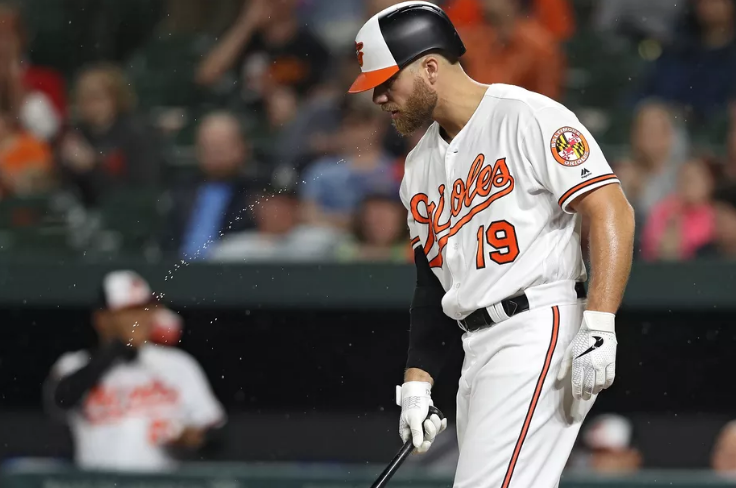 And as I know from decades of bleeding Orange & Black: when the Orioles are bad, they are really bad. Record-setting bad. For example, they did manage to miss a Major League record for the longest losing streak in 1988 when they opened the season 0-21, 5 shy of the 26-game streak set by the Louisville Colonels 99 years earlier. However, it should be noted that since this losing streak began on Opening Day, it was the longest season-starting streak ever in the AL by a comfortable margin. The Phillies had dropped 23 to start the 1961 season, for the NL and MLB records in that sorry category.
But last night the overpriced non-hitting star hitter Chris Davis did not fail to make and pass his own MLB all-time record of shame: he is now the "proud" owner of a 49 at-bat no-hit streak. This breaks the old record by three, and of course, he's not necessarily finished yet.
Manny Machado, Jonathan Schoop and Adam Jones were all marketable and they are all gone now. Chris Davis is still an Oriole.
Sigh.