Geocaching Puzzle #3: Best of All Possible
OK, one more of the series of geocaching puzzles, adapted to armchair solving.  The first to solve the entire series will win a one-year premium subscription to LastPass.
This is a two-part puzzle. In its geocaching incarnation, the coords to Waypoint 1 (WP1) are before you, along with almost all the info you need to decode the final. The missing key was in WP1, of course.  Now for this version of the puzzle, the critical nugget of information you'd have found in WP1 is also included here.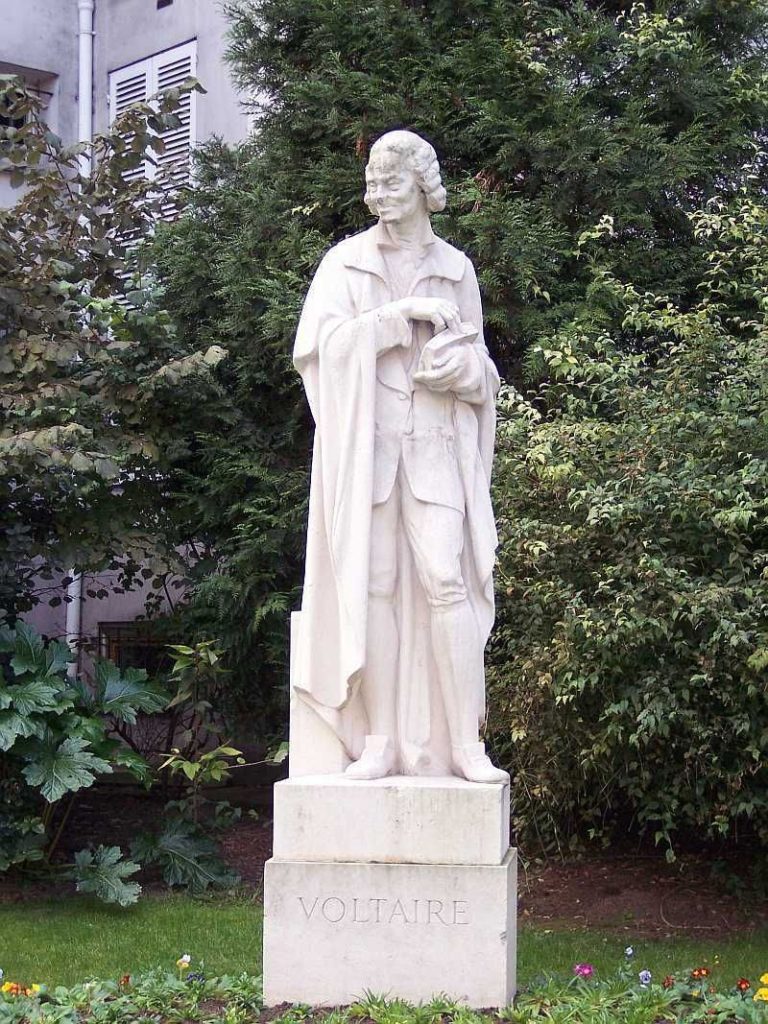 Statue of Voltaire, Paris, France
Part 2 of the puzzle requires the information from part 1 and then you can easily solve this.
BDUTA JKATK XZNQS SSIAQ EBAYSYNAFK GAFSB VMBWE HDPID LKFVTTZOBA OHLHA OWJQD ANAFP JQSSXMFPWZ CWTBQ UAZGS XKUUS XHWKMQWFQG XQIEN GDGTM BUVYE ICPIDLDQHH LMQGG GYCHE FPWPS VKMQAHMFIT LPBWZ HDMPQ JDMQZ UQDLKNOZXL UVSBW TYWDB ZQAXG CFMKMBSMPQ VXUBS MPQWF XMIAZ QMVUUXMUQZ KQBCX XDQEQ TDKBT MVQQXFIXXG DHXHV ASSKW VNMEA AFKPLIRIAD PXMWR DWDPX TOQWO QZAAIBXQOO RAQZO
If you want to geek out on this to the max, and you're handy with cryptanalysis, solve Part 2 without using the info from Part 1.   No extra credit however.
When you have the answer (GPS coordinates somewhere in Monroe County, NY), submit it on the form linked to the right of this post.  Coordinates are in degrees and minutes to the third decimal place.