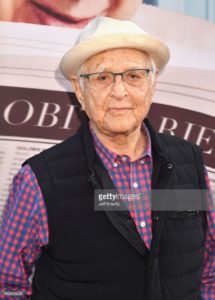 Norman Lear by Getty Images
We watched If You're Not in the Obit, Eat Breakfast from HBO last night.  It's about living for what you're passionate about doing, and then never to stop doing it.  And that, based on charming but anecdotal evidence, is how you live into your nineties and on toward 100.
Norman Lear -- the man who gave TV a social conscience -- was talking about not obsessing with the past, which is Over, nor with the future, which is Next.  He says,
If there was a hammock in the middle, between Over and Next, that would be what they mean by living in the moment.
A pleasant, relaxing image.