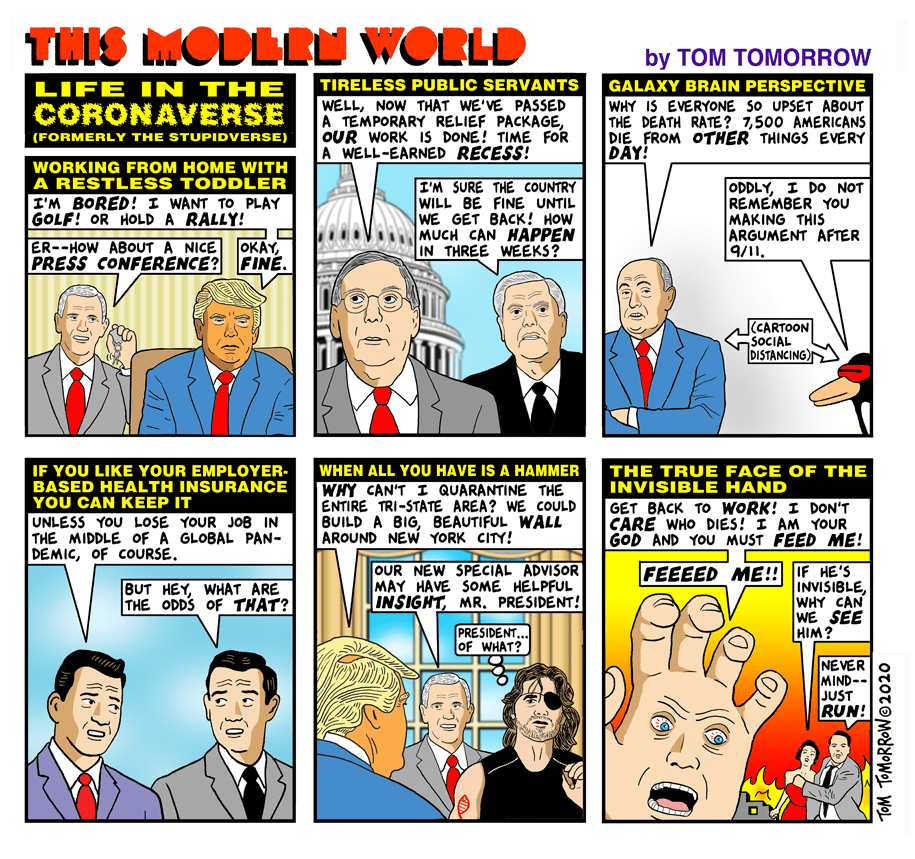 I have long asserted that the apparent stupidity of Rethuglicans is wilful and malicious. If you saw Pumpkin turn his daily COVID-19 hour of lies ("press briefing" LOL) into a commercial for My Pillow today, you now know what I mean.
But even more seriously: read this article. The aim of the right-wing noise machine now appears to be literally to reduce the population. To kill as many of us as they can.
Other conservatives have framed protective measures as a threat not only to America's rugged individualism but to masculinity. The Christian pastor Jonathan Shuttlesworth referred to social distancers as "sissies" and "pansies" who have been "neutered," and described Christians who use hand sanitizer as having "fake faith" and "no balls." Another minister said he would never close his church, because his congregants were not "pansies." Some politicians, including the lieutenant governor of Texas, and pundits, including Glenn Beck, have gone so far as to suggest that older Americans should be willing to risk death to preserve the economy.
Good old toxic masculinity! Just when you thought that was something we only worried about in happier times, like 2018. This may be evil of me but I really sincerely hope they get exactly what they wish for. That is to say, they should get exactly what they wish for you and me.