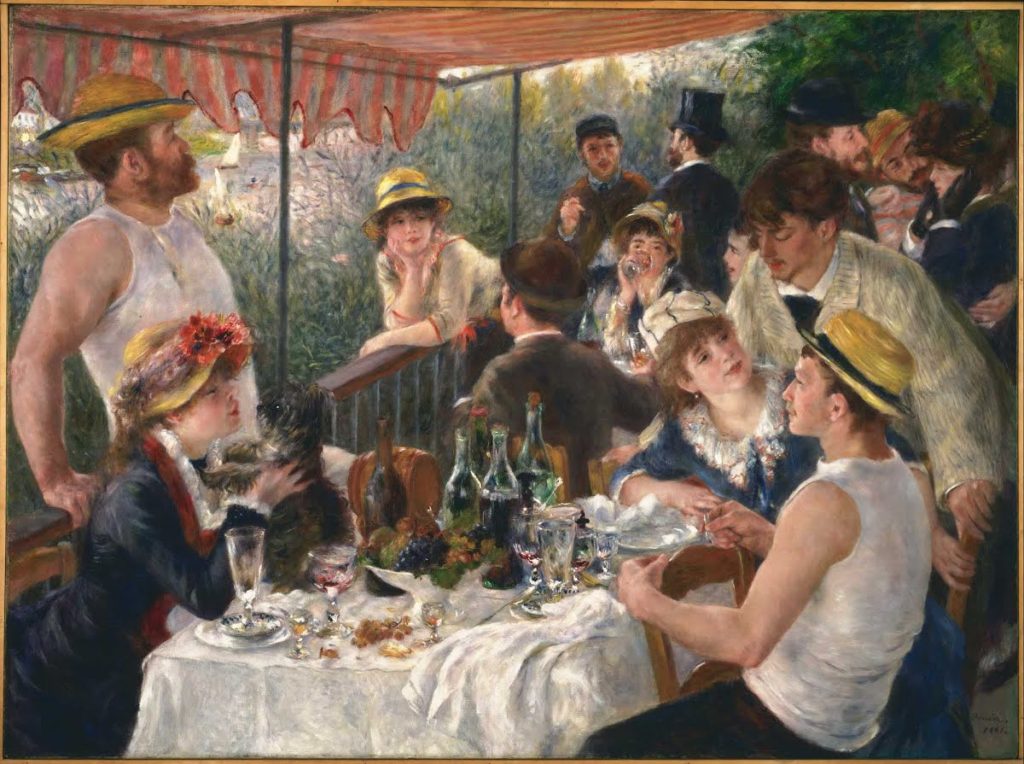 Pierre Auguste Renoir 1881
This is my all-time favorite painting.  When my high school French class visited the Phillips Collection on a field trip, I got so lost in it that they left without me.  I didn't notice they were gone for over an hour.  Luckily I was able to intercept them at the bus assembly before they headed back to Richmond.
When I moved in with Jill here in Rochester, I had a large print of this in a frame.  I was reluctant to just hang it anywhere because her space was already well-decorated.  One day while I was at work, she hung it prominently... and I knew I was truly home.  We display it to this day.