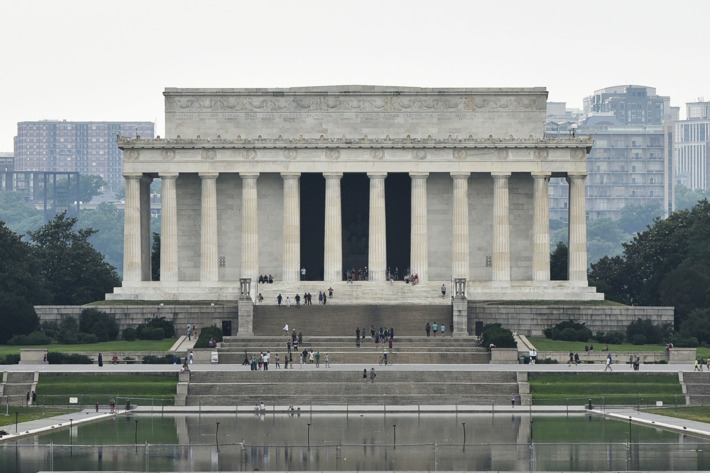 The National Park Service, in a stunningly preemptive falling-in-line with the coming fascist fashions for Washington DC, has assured that the Women's March planned for the Mall and the Lincoln Memorial on Jan 21
will be illegal
.
That entire section of Washington has been declared a construction zone until March 1st.  So of course you can't have any protests there.  Wouldn't be safe.  Except... the so-called Right-to-Life demonstration on the Mall the following week will just go on as planned.
I guess Washington is now only safe for right-wingers and those looking to diminish human rights and social justice.
Congress shall make no law respecting an establishment of religion, or prohibiting the free exercise thereof; or abridging the freedom of speech, or of the press;

or the right of the people peaceably to assemble,

and to petition the Government for a redress of grievances.

--some loser, probably
Don't worry, though.  Their shirts are only tan.