We're off to see The Last Jedi tonight.  A week ago I went online looking for tickets.  Needing four together, I found nothing at all for Friday.  Nothing for Saturday except the 9AM show, and that in the first or second row.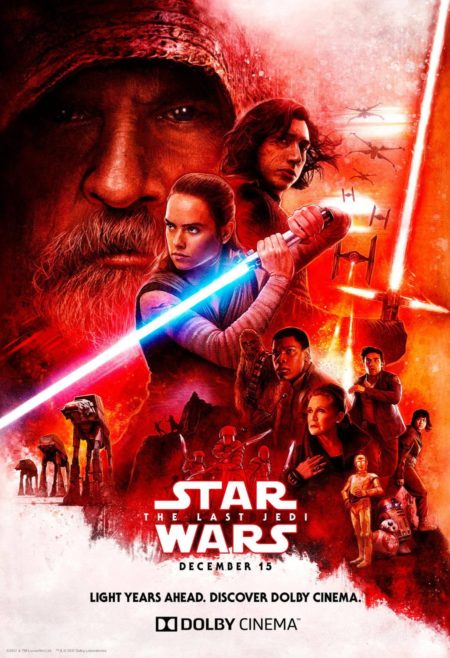 I don't even want to think about my neck after watching an IMAX film from the front row!  I feel lucky to have found some acceptable seats for a 7PM show tonight.  Reserve seating giveth what advance sales taketh away.
Avoiding spoilers has been interesting.  Mostly I have been simply not reading anything at all about the movie.  The NY Times ran a story entitled, How The Last Jedi Lands So Many Big Twists.  Which might as well have been, Spoiler Alert!  I'm saving that one for tomorrow morning.
I tagged this post Geeky Stuff but really: when have we ever needed Star Wars and a successful Return of the Jedi more than at this moment in our national story?