So much fun! Pre-Christmas Drag Brunch at Edibles Rochester.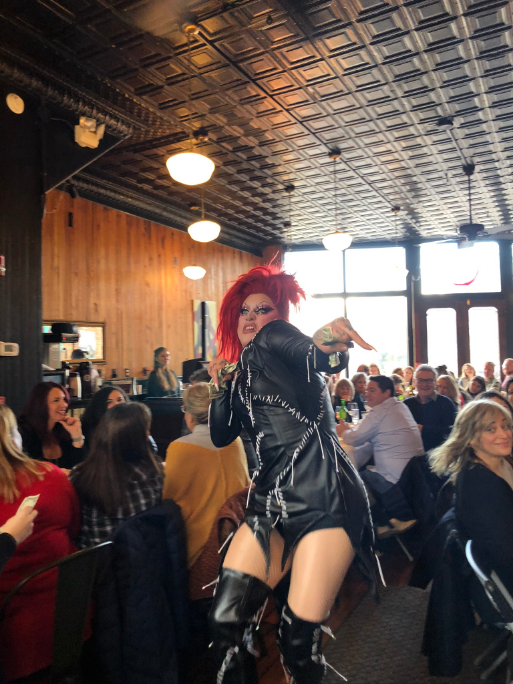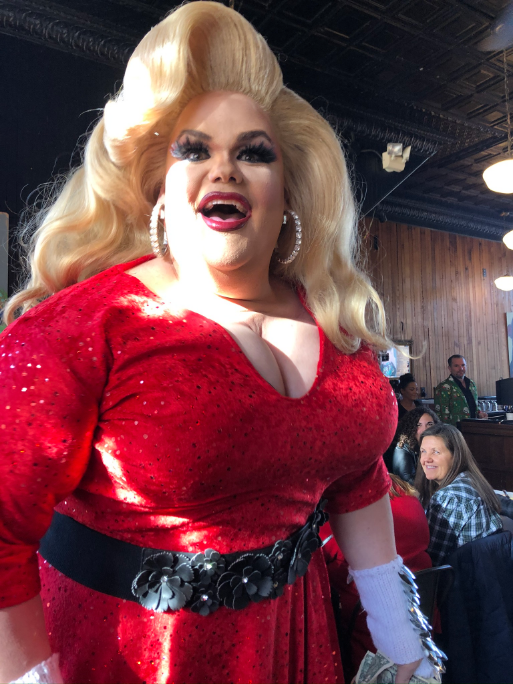 First up we have the ruling Miss Gay Rochester, Wednesday Westwood. She treated us to the death metal/Celine Dion Christmas tune we never knew we needed.
Next, Darienne Lake. She went deep in Season 6 of Ru Paul's Drag Race, and is great fun at Rochester drag events when she's not touring the world on the strength of her Charisma, Uniqueness, Nerve, and Talent.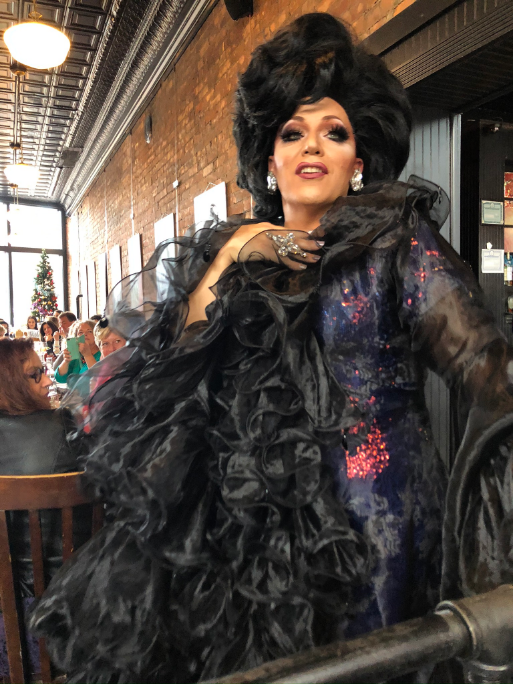 Mrs Kasha Davis is someone about whom I can't be completely objective because Jill and I consider her a friend. She also made a good showing on Drag Race, in Season 7.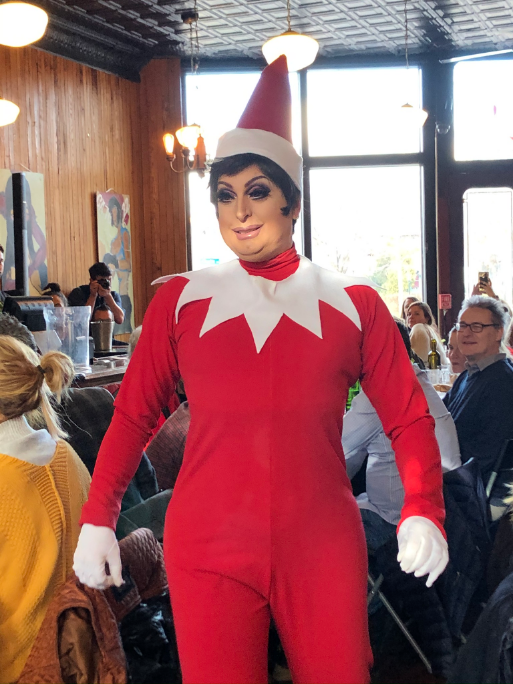 And last but not least, the peerless Aggie Dune. Here she is as the Elf on the Shelf, to the tune "Every Breath You Take". That tune, a creepy stalking ballad, is a perfect match for the odious Elf on the Shelf, who is dedicated to teaching our children to be more or less OK with living in a panopticon level of surveillance state.
But it's all in good fun, and the lessons are there for those prepared to absorb them.