I decluttered my home office today.  It really needed it.  It was starting to look like a miniature episode of Hoarders.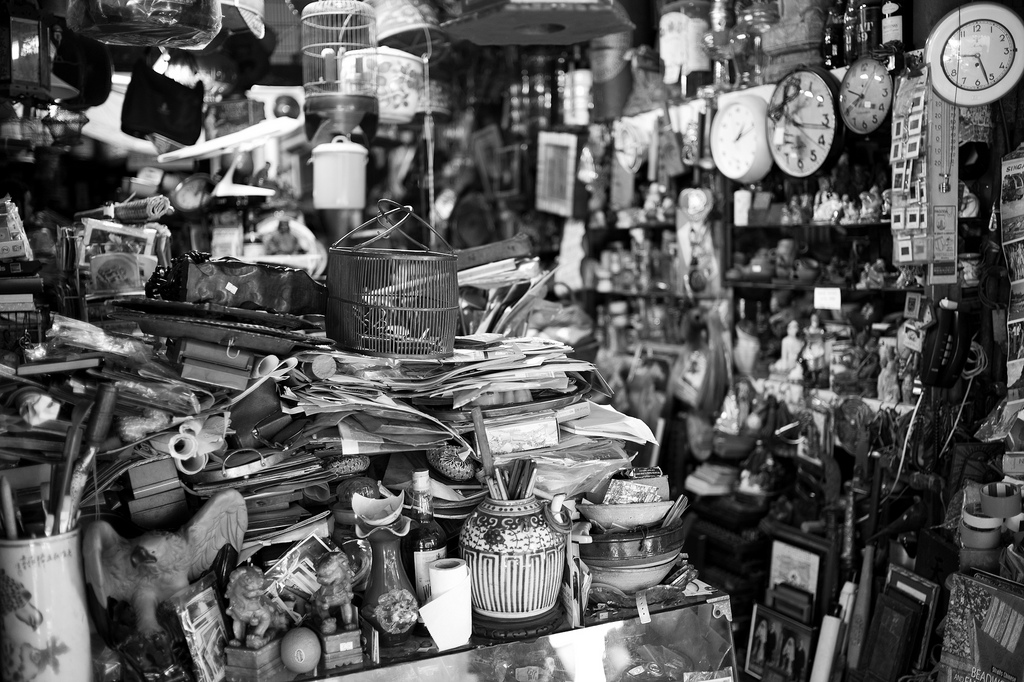 OK, maybe not this bad
I found no fewer than five old USB drives of 1TB or more.  A Linksys wireless home router.  No, two of those.  Six not-quite-working keyboards.  About ten mice that refuse to die.  Enough cables for two reusable grocery bags.  Two dozen books I have read or not. An older model of the blood-pressure machine I use now.  Two eight-port switches (100Mb FD): one managed, one dumb.  More wall-wart power supplies that I would love to be able to match to devices.  And I found my very first MP3 player, a 60G Toshiba Gigabeat Model F.  That thing was the bomb.
If you want anything I listed, make me an offer.  As long as I am not upside-down shipping to you, it's yours.
They say de-cluttering cheers you up.  We'll see!