John Cynn won the $10,000 buy-in no-limit hold'em main event of the 2018 WSOP.  He played almost flawless poker the whole time we could see him.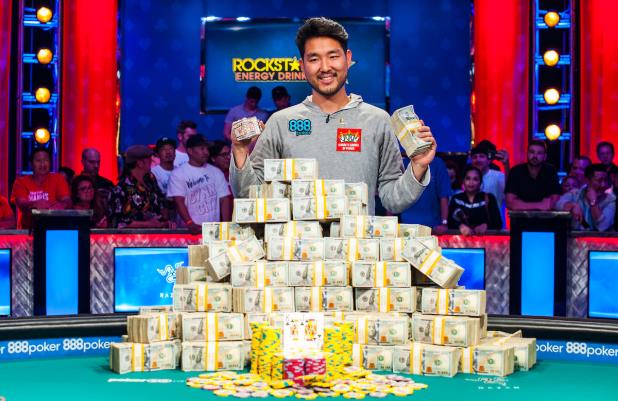 There were two very remarkable deep runs this year.  John Cynn won after going to 11th in 2016.  And the day before, Joe Cada went out in 5th after having won in 2009.
In the days before what they call "The Moneymaker Boom" the main event of the WSOP attracted fewer than 1,000 people.  But in these last few years, the fields that Cynn and Cada fought through to make it to 11th / 5th / 1st twice?  2009: 6,494.  2016: 6,737.  This year: 7,874.  These are some truly remarkable players.  It was a joy to watch.