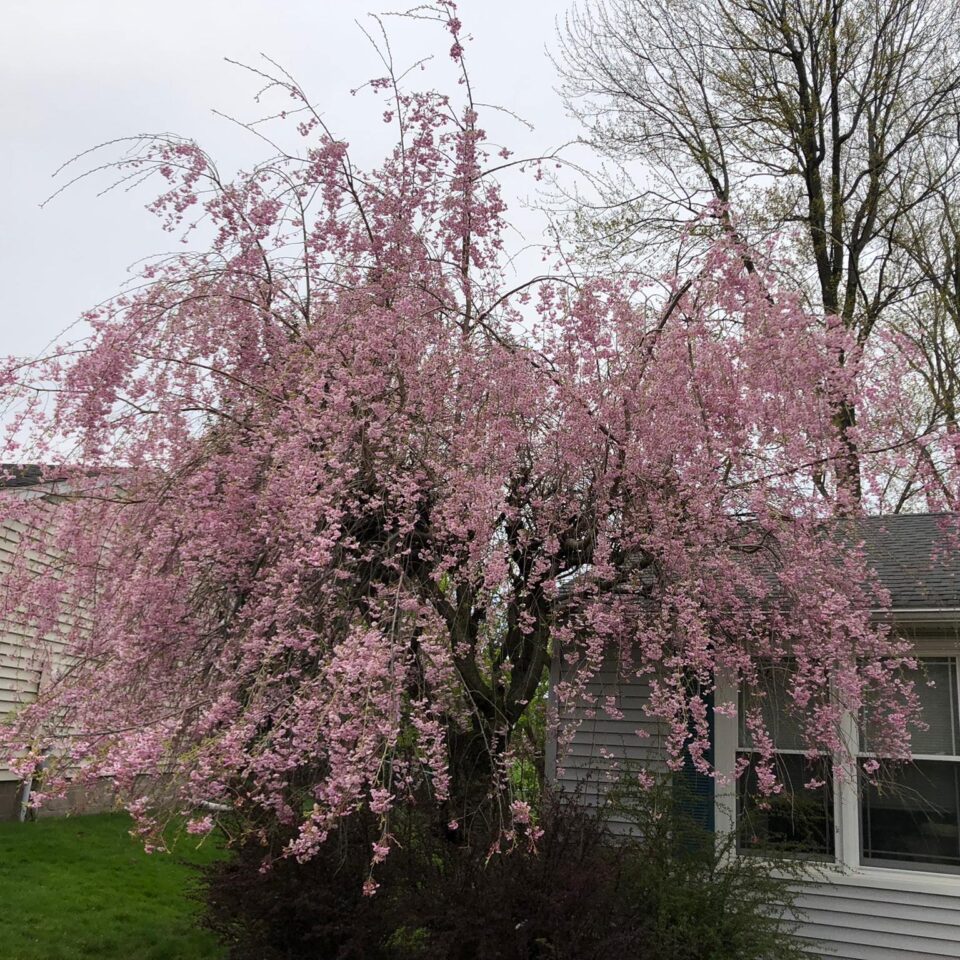 See this tree? This is one beautiful tree. I tell you, I took this picture today, and it does not do the tree justice. The light was kinda lousy and I am a poor photographer. This tree is knock-your-socks-off beautiful.
But here's the thing about this tree: these gorgeous blossoms come out at the end of April and then they are gone within a week of Mother's Day. The rest of the year? This tree looks... weird. Kinda sad. Definitely not an eye-catching, head-turning beauty like it is right now.
Is it the same tree? Yes.
Is it worth having around for the other 49½ weeks of each year, looking all weird and sad, for this?
Yes.